The Election is Over, Now What?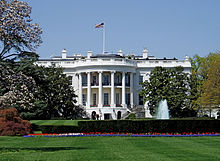 Well Election Night has come and gone, and once again we all chose a president. The real question now is so what? While it's nice to hear what a candidate is "planning" to do, what we really need to know is how their policies are going to affect our everyday lives. Unfortunately, it is almost impossible to find good concrete information about how US policies affect our future plans. We have been trying to find better information about what our status will actually be once we move out of the country essentially as nomads.
Here are a few of our most pressing questions:
Where is our legal "residence" once we no longer live anywhere specific?
Would we have to pay state income taxes in addition to federal if we aren't a state resident?
Through which state/city do we do our absentee voting, and where do we have our ballots sent?
How is the federal health insurance mandate going to affect us? Does it apply if we aren't living in the country?
How do we maximize our tax status to use the system to our advantage while we are living on interest only?
Do we have to pay capital gains tax on the sale of our house if we don't "reinvest" it in another house? (This one we have answered now: only if we sell our house for more than $250,000 more than we bought it for. In our dreams.)
How do the new overseas banking regulations affect us?
The difficult thing in finding the real answers to these questions is the fact that every cruiser is different and most policies aren't exactly written with roaming nomads in mind. And while both of us are fairly confident in our abilities to read and understand legal contracts and other important documents, we aren't very comfortable with basing very serious decisions on our own knowledge of tax, immigration/emigration, and healthcare law. I mean have you ever tried reading raw tax code? Not recommended for the living.