Life's Regrets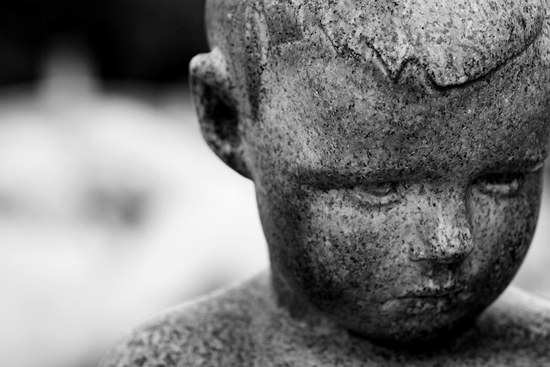 Years ago, before I had even heard of the idea of cruising, I was terrified. I was terrified that I would wake up one day at the sunset of life and regret. Not regret what I had done, regret what I had not done. This is where Bronnie Ware comes in. Bronnie was a nurse that cared for people during the last days and weeks of their lives. People tend to gain clarity during their last days and often look back on the life they have lived. Bronnie was there to experience this with her patients. She blogged, and later wrote a book, about her experiences.
In her book The Top Five Regrets of the Dying: A Life Transformed by the Dearly Departing Bronnie explains how we can live better lives by addressing these top five regrets:
1. I wish I'd had the courage to live a life true to myself, not the life others expected of me.
It seems natural that unfulfilled dreams would be the greatest regret. I still have plenty of things that I want to accomplish in life. The key to this regret is not failure to achieve your dreams… it is the much more disheartening failure to pursue your dreams. To rephrase the famous saying: it is better to have pursued your dreams and fail than to not pursue them at all.
2. I wish I didn't work so hard.
Bronnie says it best herself:
All of the men I nursed deeply regretted spending so much of their lives on the treadmill of a work existence. By simplifying your lifestyle and making conscious choices along the way, it is possible to not need the income that you think you do. And by creating more space in your life, you become happier and more open to new opportunities, ones more suited to your new lifestyle.
3. I wish I'd had the courage to express my feelings.
Be yourself. Much easier said than done. Are you afraid that you will not fit in to the mold others have crammed you into? Who cares? Life is far too short to worry about the negative people in your life. Cherish and nurture relationships with the people in your life who care about you instead. You are much more likely to pursue your dreams when you aren't worried about what the next person in line thinks about you.
4. I wish I had stayed in touch with my friends.
This ties in to regret #3 for me. Do you spend more time with your family and friends or fake TV characters? How about your work? Prioritize your time. It is the only resource you can't get more of.
5. I wish that I had let myself be happier.
Happiness is a choice. Live your life intentionally and you will be better for it. Do not coast (maybe you could cruise!) down the river of life. What makes you happy? Do that. There are many best selling books just about this subject including Live Like You Mean It: The 10 Crucial Questions That Will Help You Clarify Your Purpose / Live Intentionally / Make the Most of the Rest of Your Life and The 7 Habits of Highly Effective People.
As Michele and I work toward our goal of becoming live aboard cruisers, it helps to look back on what started us on our journey. It helps add perspective and provide motivation when we are dealing with the daily grind of saving money, learning to sail (ok, not so much a grind but a jump off a cliff), and many other non-cruising activities.
Cruising might not be for you, it isn't for most people. But please… for your own sake, do what is for you.