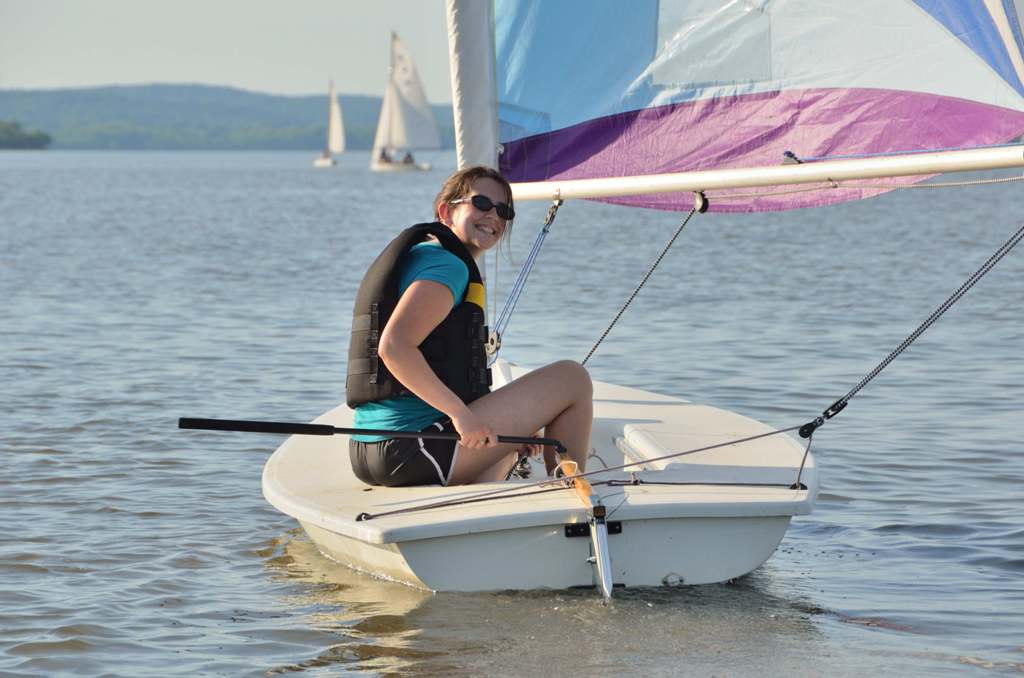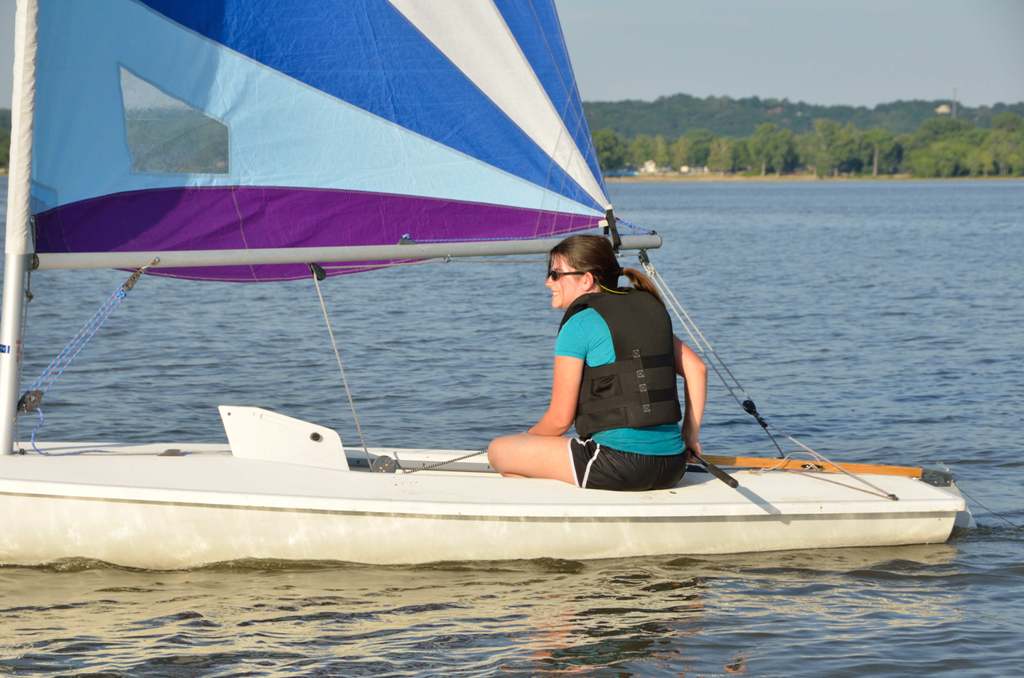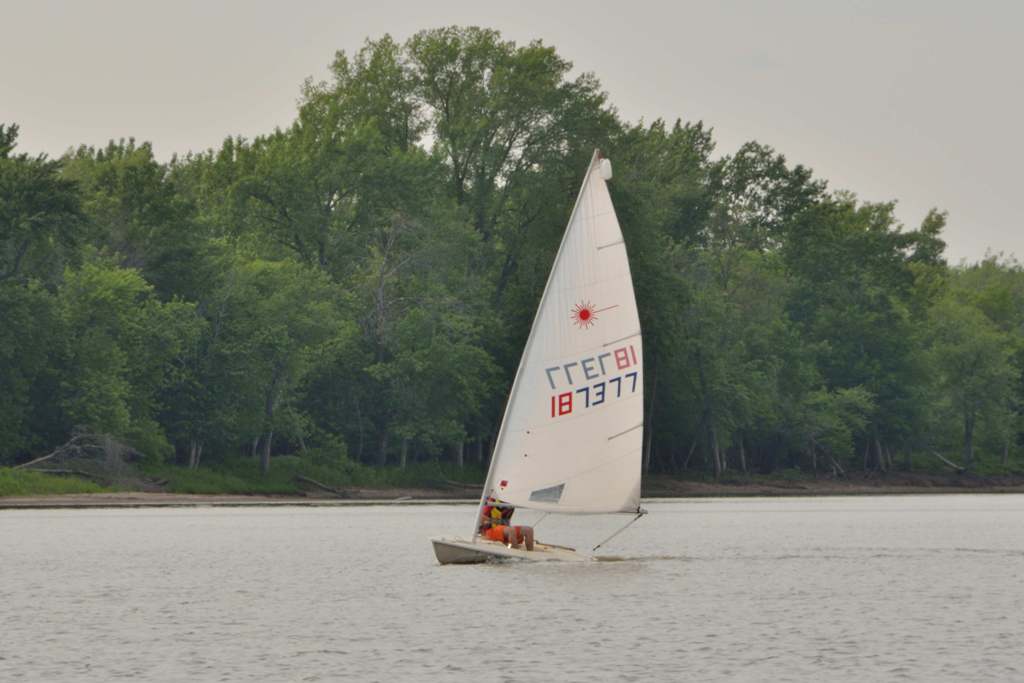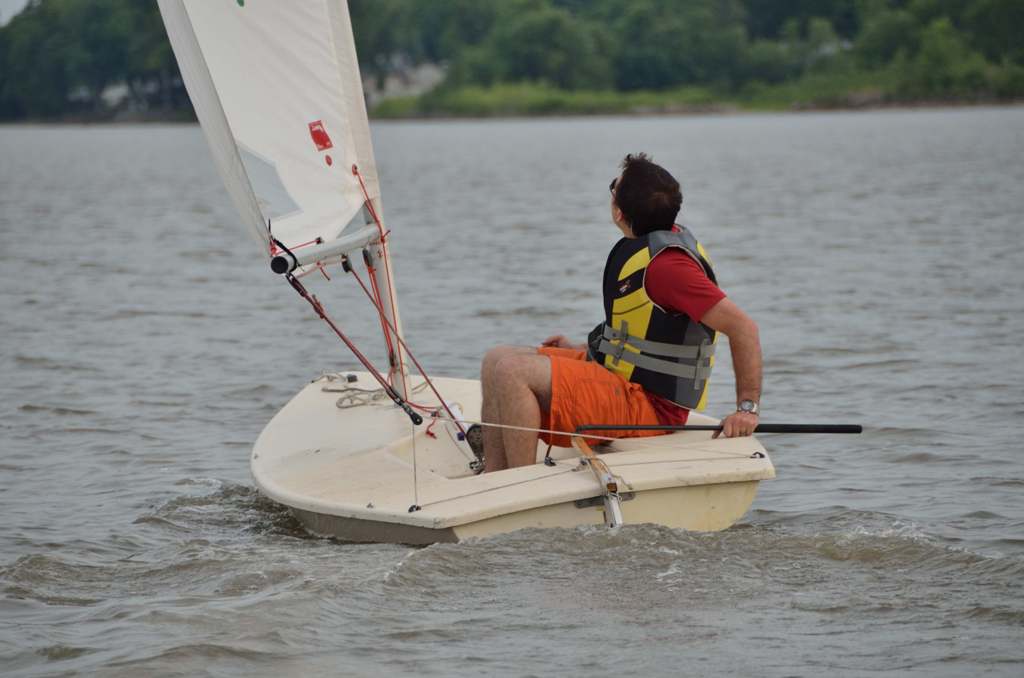 As we've mentioned in the last couple of weeks, Dan and I have been taking a
sailing class
through our local yacht club. It was a 3 week/9 session class that was surprisingly simple. We had no idea what to expect going in to the class, but I don't think either of us expected almost no instruction at all. Our  first day, we  learned how to tie a bowline knot (which we had already learned in scuba class), were shown a model boat to demonstrate points of sail, and learned how to rig a Laser. The other 8 sessions were all sailing, all the time.
We had a surprisingly good range of wind speeds to learn on the Lasers/JY15/Capri 22 that we got to sail. On our first day of sailing, there was about 1-3 knots of wind the entire evening, a.k.a. not fun at all. Our last day of sailing was somewhat more exciting at a breezy 20-25 knots on our instructor's Capri 22. During most of our classes, the instructors were all in chase boats just watching us and yelling at anyone they thought needed an extra boost. There were some students who definitely needed more help than others, but luckily Dan and I weren't in that category.
Even though we are both extremely happy with the results of this little class, it's hard to describe exactly what we learned how to do. Sure, we picked up a few pointers on how to rig the boat easier and how to hike out of a Laser/Laser radial, but that doesn't really encompass what we walked away with. The real benefit of the class was training ourselves in what a sailboat is supposed to feel like and how it is going to react. The small boats that we were sailing are much more reactive than our MacGregor, and certainly more reactive than any cruiser that we would be living on in the future. We left the class with considerably more confidence than we started with, which was worth the cost of the class and then some to us.
It also taught us that sailing Lasers is really fun.