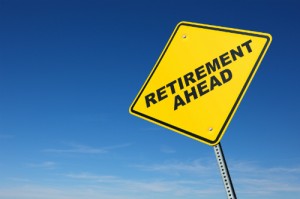 To start off a month of posts about finances, Dan and I need to make sure that everyone knows our baseline. We come from average middle-class families who have good jobs and provided well for their children in the sense that most middle class parents do: clothes, food, housing, low budget car in high school, etc. Dan's parents paid for his college education, mine did not, but we still left school with only around $4,000 in student debt and no real savings to speak of. We got jobs after college that made cumulatively $70,000 and bought our first house (a foreclosure in Dan's parents' neighborhood) on the $8,000 new home-buyer credit in 2009 for $110,000 (for those of you who don't live in Central Illinois, money goes a long way in our house market compared to other areas). Then we proceeded to buy a couple of new and almost-new cars with car loans for somewhere in the vicinity of $40,000 total. In 2011, we both got raises and now make a total of around $95,000. (You may note a conspicuous lack of credit card debt. That's because we've never had any. Thanks mom and dad for teaching us that credit cards are good for only one thing…free rewards!)
So, we when started our retirement planning in 2011, it looked something like this:
Income: $95,000/year or ~$5,500/mth after taxes, 401k, and health insurance deductions
House: $150,000 value, $50,000 equity, $1200/mth mortgage, property taxes, and house insurance
Cars: $40,000 value, $0 equity, $900/mth car loans and insurance
Other Debt: $5,000 student loan debt, $50/mth payment
Other Spending (food, clothing, entertainment, etc.): $2000/mth
Savings: Income ($5,500) – Spending ($4,150) = $1,350/mth Savings (though in reality it was usually closer to $1,000/mth that would make it into the savings account)
As you can see, $1,000 a month into a savings account was pretty nice savings compared to most people, but $12,000/year was going to take a long time to turn into enough money to live on the interest and buy a boat, especially because we were starting with around $5,000 in the bank and whatever assumed equity we had in our house. So we needed to save more money and find some better investments that we could use to live on. As you can see above, we were spending a whopping 40% of our after-tax income on our house and cars. In America, banks will tell you that is perfectly affordable and it was…if we wanted to "afford" a 9-5 job for the next 30 years.
Here is what we have done in the last year and a half to improve on our savings rate and investment income:
Sell our over-priced luxury vehicles and buy two dependable used cars with cash. This saves us money on payments and insurance, since now we only carry liability insurance. Cost:

$5,000

. Savings:

$800/mth

Eliminate student debt. The payment wasn't high, but we didn't want to have that liability while cruising. Savings:

$50/mth

Sell our house and buy a smaller one which will become a rental or get sold when we leave. Savings:

$800/mth

and

$25,000

in cash (after down-payment and repairs on new house)
Purchase 2 rental homes using cash from house sale. Cost:

$18,000

. Net Income:

$700/mth

.
Moved $6,000 from savings account into Vanguard 80/20 investment account. Anticipated income:

~$30/mth

Adjusting spending habits (still in progress). Savings:

$500/mth
Current Cash on Hand: ~$22,000                  New Rate of Savings:  $3,000-$3,500/mth
Saving money is always a work in progress, which we will go into a little more later this month. Our goal is to purchase 2 more rental houses by the end of this year to solidify approximately $1,000/mth in net profit after expenses and vacancies. Then, we are off to the races to save somewhere in the $50,000-$75,000 range with which to purchase our new floating home. It will be a challenge, but I think we're up for it!