After visiting the Cape Dory and Morgan Out Island in the marina at the broker's office (check them out here: Boat Review: Morgan Out Island and Cape Dory 33), we followed our broker about half an hour away to a small boat yard that housed the next boat of the day, the Krogen 38. We hadn't ever heard of a Krogen before looking at the broker's website but were pleasantly surprised to find an extremely nice boat for the listing price of only $53,000. (Someone else must have thought the same due to the fact that the boat is now sold.)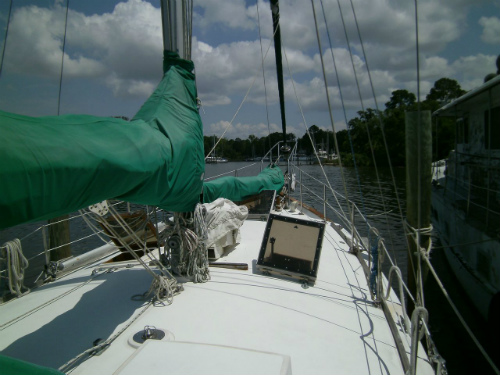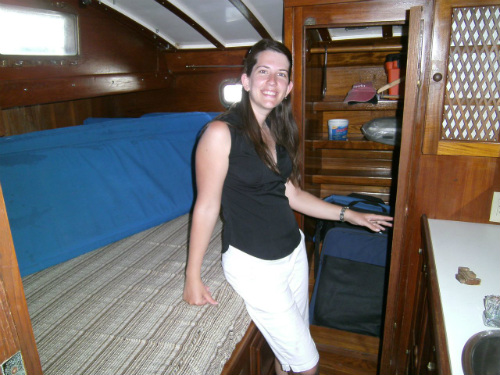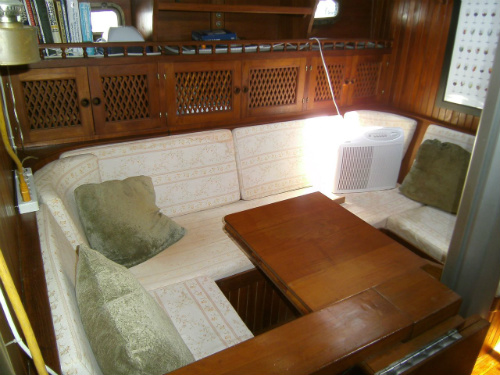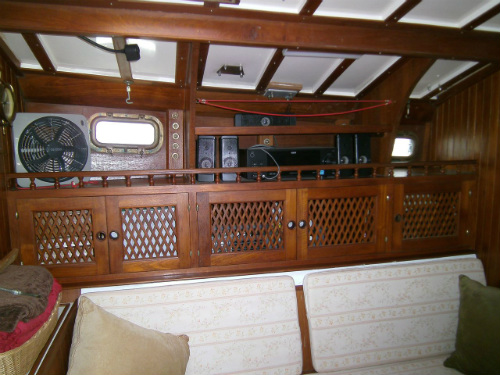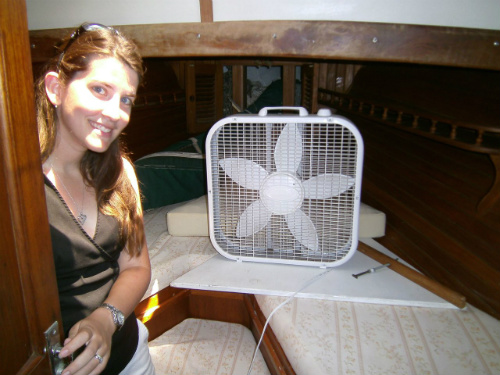 According to the Kadey-Krogen Yachts page on the boat, the Krogen 38 is one of the only sailboats designed by the architect James Krogen. Krogen usually designed luxury trawlers but he designed this boat for himself as an ideal sailing cruiser for shallow areas like Florida and the Caribbean. It certainly seemed pretty ideal to us. There was tons of storage space everywhere, had very large bedrooms (or berths to sea people), and overall had the most "home-y" feel to us. As an extra bonus, it is cutter rigged which would be nice to have the extra flexibility of more sail options at sea. If we come across another one of these this time next year, there is a good chance we would buy one though with only 85 ever produced the chances are fairly low that we'll find one. Good luck to whoever bought this boat, she was a beauty!
Being in a working boat yard was a new experience for us and the one that we were in had a huge assortment of boats in every stage of life. There were trawlers and sailboats, a 50′ wooden boat styled like a pirate ship, boats that were beautiful and well-cared for, and a couple that looked like they had been abandoned some time ago. We even saw a 30′ sailboat (with no mast in sight) hailing from Alaska! It looked like it had sailed the whole way, though I'm not sure from which direction. I would love to hear the stories that those boats have to tell.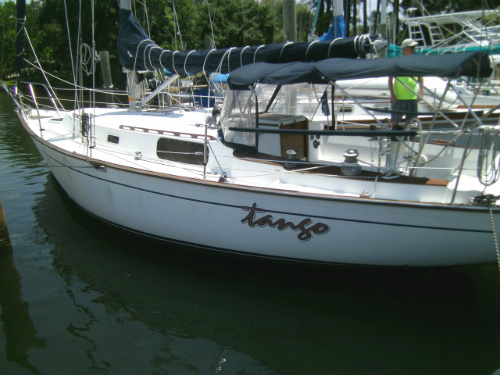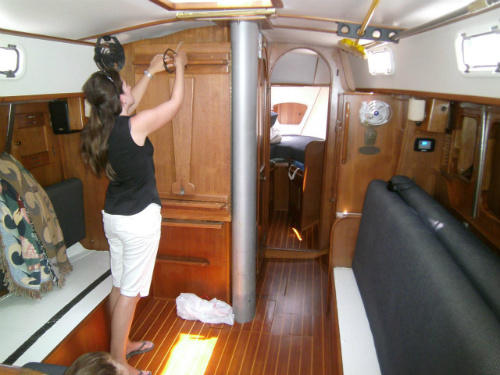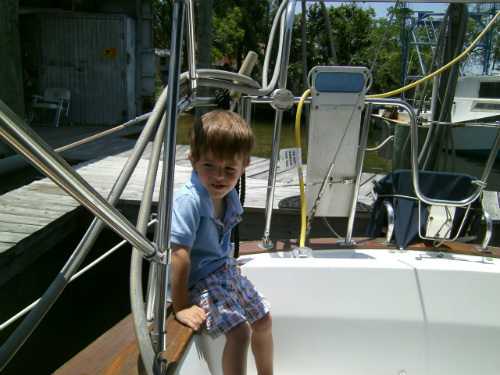 The final boat of the day was the Morgan 382. This boat was clearly in the best shape of the four that we had toured and certainly made a good impression. A couple of the features that we liked were the settee design, large quarter berth area for Carter, U-shaped galley, and the general feel of the boat. The only thing that concerned us was the size of the V-berth, which would serve as our master bedroom. It seemed quite small compared to the other boats we had visited, but we would need to do additional tests to see if we could sleep in it comfortably. I might love the boat but if I can't get a good night's rest I would not be a happy sailor! Overall though, we really liked the boat and are much more likely to find one of these in our real search due to the wider production range of Morgans.
Do you have any boat model suggestions for us? Questions or comments? Leave a comment and let us know!