Scuba Review: SUUNTO Zoop Dive Computer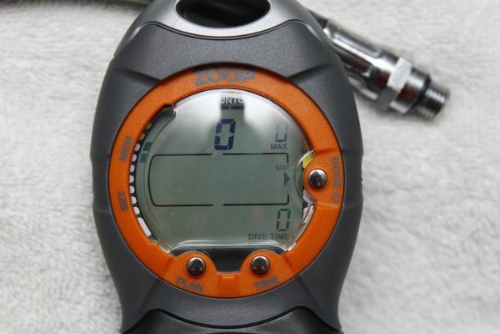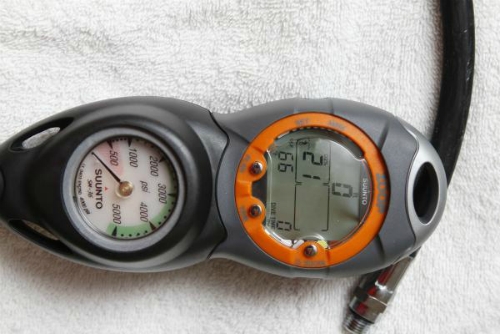 As you might know, I am lucky enough to have recently purchased an awesome SCUBA gear package… in this series I will review some of the stand out items in my new SCUBA set. First up is the SUUNTO Zoop dive computer. It is SUUNTO's entry level computer that replaces their popular Gecko line. Despite the low price, this thing does everything a recreational diver needs. It supports both air and nitrox (you can even set your O2 mixture), not too bad for less than $400. It is based on the Suunto Reduced Gradient Bubble Model (RGBM) algorithm which is on the conservative side.
My first experience with the Zoop was in St. Kitts and I was pretty impressed. Never having used a dive computer before, it was very easy to understand. Current depth, non-decompression time remaining at current depth, and dive time (among other things) are all prominently displayed on the huge screen. You can set depth alarms to alert you when you are going below your planned dive depth as well. I didn't know it had this feature when I was in St Kitts… the coral ridge very gradually sloped downwards and let's just say I was at 85ft before I knew it. The menus take some getting used to, but the computer comes with a handy water proof menu "map" in case you absolutely have to make an adjustment when diving.
The Zoop comes standard as a wrist mount. Its huge, however. I opted for the gauge mount (with retractor) version to keep things more streamlined. The Zoop has the ability to connect to your personal computer with a not-included ridiculously priced ($100!) usb cable. I haven't purchased the cable yet due to the stupidly high price. I work in IT and I know you can buy usb cables for under $3… I feel like the cable should have been included for free in the first place.
Overall I'm happy with the computer. Are there better ones? Sure. Better value? I don't think so. Maybe if I get into technical diving or other crazy things I will look into a high end computer… but this will work for years to come. It definitely beats using dive tables.
Looking for your own Zoop? Go to your local dive shop or Amazon.